Phone / WhatsApp: +212 661 41 95 16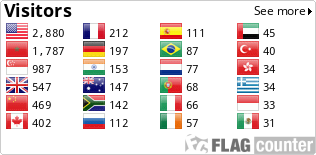 Phone & WhatsApp Morocco: +212 661 41 95 16
Phone & WhatsApp U.K.: +44 785 972 49 20
Email: marrakechandcasablancatours@gmail.com
Program For private Casablanca excursion to Erg Chigaga
Enjoy the fascinating movement of the first day involves going from Casablanca to Ouarzazate through Marrakech to Chegaga.
DAY 1: FROM CASABLANCA To MARRAKECH and Ouarzazate
The departure starts anytime around 9 am when you leave your hotel to be a part of this interesting journey that would provide you with a long lasting memory about Ouarzazate and other areas you would come across.
The journey would also be met with a brief stop at Marrakech, which is an interesting stop-over for many visitors. Marrakech is popularly referred to as the magical city, and you would love the sight of the environment. After that, the journey continues through the great Tizi-n-Tichka pass, which is Morocco's highest road passage that boasts of an altitude of 2260m, which provides an exhilarating experience for the tourist. More so, the beautiful sight ahead which ranges from the well-patterned Atlas Mountains and the serene nature of the Berber villages is another great place to behold.
Touring the Sahara Desert is a great way to learn about the history of Morocco and all the beautiful artefacts available in the country. More so, Ait Benhaddou is a world heritage site acknowledged by UNESCO, and Ait Benhaddou which is well guarded has served as a valuable location for the filming of famous films such as Gladiator and Lawrence of Arabia.
You are presented with the option of enjoying your night dinner in Ouarzazate or your hotel.
DAY 2 : Ouarzazate via Zagora to Erg Lihuodi
Day 2 has another interesting ride from Ouarzazate. The morning ride moves towards Agdz, from which the ancient caravan road would be used as the ride goes through Zagora. A launch would be served at Zagora, from which the ride proceeds to M'hamid down towards the destination for the day, which is the famous Erg Lihoudi. Erg Lihoudi provides a good environment to enjoy camel ride for 2 hours before night time.
DAY 3 : M'hamid to Erg Chigaga
The third day begins with a sumptuous breakfast and a return to M'hamid. The journey to M'hamid takes approximately two hours as it would be by camel ride. After that, the departure to Chegaga begins, Chegaga movement is via a 4x4, making it convenient to cross the various desert landscape without much stress. Arriving at Berber tents, launch would be served at that point, while the much-awaited exploration of the dunes would take place when it is afternoon. Dinner would be served at sunset as the night would also be spent at the camp.
DAY 4 : Erg Chigaga to Marrakech via Foum Zguid
Breakfast is served in the desert on the forth day, while departure begins with the use of a 4x4 through the desert in a 90km journey that would enable you to come in contact with the iriqui lake. The sight of the lake is quite an interesting aspect of the journey. A launch stop-over would be experienced at Foum Zguid, and after that, the journey continues to Marrakech via Taznakht. It is expected that the journey to Marrakech would be concluded at 7:30 pm as expected.
DAY 5 : Marrakech to Casablanca
An awesome moment is experienced on the fifth day with a city tour of Marrakech, and after the tour, the needed return to Casablanca begins.
private 5 days Casablanca tour to M'hamid
We focus on real and authentic excursion across Morocco, their local people, local delicacies and the true culture behind the hospitable lands. Our tours are private and can be customized .... We offer Flexible & customized tours just for you and your friends. Book here and enjoy Morocco in total comfort in private 5 days Casablanca tour to M'hamid - Casablanca excursion to Erg Chigaga...
| | |
| --- | --- |
| Persons | Price per person |
| 2 persons | 890 Euro p.p |
| 3 persons | 790 Euro p.p |
| 4-5 persons | 690 p.p |
| 6 persons | 550 Euro p.p |
Prices for private 5 days Casablanca tour
Reservation
included in Casablanca Private Tour:
Pick up from your hotel in Casablanca.
Private transfer with professional driver.
A night in hotels / riads / camp
Chigaga excursion with local guide
Breakfasts and dinners
Not included:
Entry fees and tips
Lunches and drinks during your tour
Availability:
Available every day
Reservation:
All Casablanca tour reservations by phone or email.
Important:
For 1 and more than 6 people contact us directly to calculate actual and best possible price for you. Thank you.