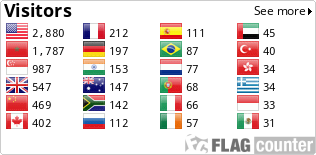 Phone & WhatsApp Morocco: +212 661 41 95 16
Phone & WhatsApp U.K.: +44 785 972 49 20
Email: marrakechandcasablancatours@gmail.com
New Casablanca Tours 2021
Private 4 days Casablanca to Cheagaga desert tour
more details...
Private 5 days Casablanca tour to M'hamid to Erg Chigaga
more details...
Private 6 days Casablanca tour to Zagora and Chegaga
more details...
Private 6 days Casablanca tour to Merzouga desert
more details...
Private 6 days Sahara travel from Casablanca
more details...
Private 8 days Casablanca Grand Tour
more details...
Private 9 days Casablanca desert and culture tour
more details...
Private 9 days Morocco travel from Casablanca
more details...
Private Tours from Casablanca
Private 3 day tour from Casablanca to Marrakech
more details...
Private 4 day tour from Casablanca to Chefchaouen
more details...
Private 5 day tour from Casablanca to Marrakech
more details...
Private 7 days Imperial cities tour from Casablanca
more details...
7 Days tour from Casablanca thru the big desert dunes
more details...
Private 9 day Expedition tour from Casablanca
more details...
Private 10 days Treasures of Morocco
more details...
Private 12 Days tour trip thru Casablanca
more details...
13 Days tour to desert and ocean coast from Casablanca
more details...
" It was a very nice experience, my son and i were very delighted to be with you guys, evey things was perfect the service was excelent for sure will try it again in soonest even my son is insesting to fix a date from now to be back Good luck and see you soon"
Taoufik77 / Riyadh, Saudi Arabia / Reviewed at January
Program For Guided desert tour in Merzouga:
Casablanca everyday private desert tour for unbeatable price includes transfer with experienced driver, accommodation for private Casablanca tour and half board.
DAY 1:
You get picked up at Casablanca airport and then further driven to Fes
On the very first day of your arrival at Casablanca, we will come pick you up from the airport and then drive you directly to Fes thru the freeway so that you can relish the awesome views/scenery of the fertile lands of Rabat and Meknes city before arriving at your Riad in Fes where you will have a good night rest and also enjoy a sumptuous traditional dinner.
DAY 2 :
Right after your breakfast at the hotel, you will follow up with a tour to the oldest city in Morocco, exploring and walking thru its alleys and small amiable streets. We will begin the trip by visiting the Royal Palace gate, the Jewish headquarter, and the first Mellah ever constructed in Morocco, around the 16th century. We will make sure that you visit all locations with historical and cultural interest including those of the renowned Al Qaraouine University - the most ancient in the region, the Tanneries, the Attarine museum and Mulay Idriss mausoleum amongst others. Then right after lunch, you will tour the tiles cooperative and also experience the awesome panoramic view over the entire Medina of Fes.
DAY 3 :
You get a free morning in Fes and later drive to Midelt in the mid afternoon. Note that Midelt is half way from Fes thru Merzouga.
During mid-day you will exit Fes journeying to Ifran - another awesome village of mountains also known as "the Switzerland of Morocco" and then head later on to Midelt. Around the moments of this tour, you'll experience sights of the Middle and Higher Atlas mountains. We will then halt at Azrou, a Berber settlementat the centre of the renowned cedar forest - the biggest in Morocco, where you may well view the Barbary apes. From there – the trip continues to Midelt along the outstanding hills and mountains of the Atlas. Arriving in Midelt, you will be lodged at a luxurious hotel – the Hotel Taddarte.
DAY 4 :
You enjoy camel ride and night in a camp. Right after breakfast at your hotel - you will proceed with a tour to Merzouga thru Errachidia and Erfoud. You will also be journeying thru the captivating Tiz N talghamt pass and the Ziz Gorges, taking in sights –the High Atlas plateau as you notice how the scenery changes on the way to the desert as you get close to the city of Errachidia where lunch will be served as you enjoy Berber hospitality. Thereafter - you will tour thru the lush Ziz Valley, taking a break for panoramic views thru the way to Erfoud and Rissani. You will arrive at Merzouga mid-day and will be welcomed with a glass of mint tea before you continue on a camel ride to spend your night at the desert camp with Berber music and surf boarding.
DAY 5 :
The assigned camel guide will wake you up early in the morning so that you can view what may turn out to become one of the best sunrise of your life. After this scene, you will embark on the camel trip back to the village of Merzouga. En-route you will appreciate the distinct beauty of the remarkable Erg Chebbi sand dunes - fluctuating with the light as the day advances. Then after breakfast in the riad, you'll proceed to Rissani ,Tinghir, and Todra gorges - the utmost, narrowest gorges in Morocco. And then after lunch in the centre of the Gorges - we'll drive you thru the Dades Valley, where you will sight the magnificent sand castles and the astounding rock establishments known as "monkey toes". You will spend the night in anelegant hotel overlooking the Dades valley.
DAY 6 :
Right after breakfast at your hotel, you will trip thru the Dades Valley to Kalaa M'gouna and Ouarzazat. The path thru Dades Valley is the route of the thousand kasbahs–offering several prospects and benefits to take some of your best photo-shots of the trip on both the valley roses and cinema city of Ouarzazate passing by Ait Ben Haddou Kasbah - the largest Kasbah in Morocco and presently one of the UNESCO heritage locations. After this, we will move on to cross the high atlas mountains full of panoramic sights and gorgeous Berber settlements all thru the way of timm Marrakech .
DAY 7:
You get your early morning breakfast, after which you will have a guided tour of Marrakech. On the trip – you will notice the Palace of the Bahia, the Saadian Tombs, and several other hidden reserves. You get your lunch, and thereafter will proceed with the tour on to the splendid Koutoubia Mosque and the renowned Jemaa el-Fna, one of the main attractions of Marrakech. You peak with the night listening to the local storytellers, enjoying the entertainers, and relishing mouth-watering barbeque pits, with the square well worth a visit. You end the day with a tour to the souk (market), and get your dinner & accommodation at your hotel.
DAY 8:
You get free day in Marrakech.
DAY 9:
Transfer to the airport and end of the tour.
9 day Expedition tour from Casablanca
We offer Flexible & customized tours just for you and your friends. Book here and enjoy Morocco in total comfort.

We organize private 9 day Expedition tour from Casablanca. We have, over many years, researched and created a wide range of Private Morocco Tours that can be booked 'off the shelf' or easily adapted to travel at your own pace ...
| | |
| --- | --- |
| Persons | Price per person |
| 2 persons | 1100 Euro p.p |
| 3 persons | 1050 Euro p.p |
| 4-5 persons | 999 Euro p.p |
| 6 persons | 950 Euro p.p |
Prices for 9 day Expedition tour from Casablanca
Reservation
included in Casablanca Private Tour:
Pick up from your hotel in Casablanca.
Private transfer with professional driver.
A night in hotels / riads / camp
Sahara excursion with local guide
Breakfasts and dinners
Not included:
Entry fees and tips
Lunches and drinks during your tour
Availability:
Available every day
Reservation:
All Casablanca tour reservations by phone or email.
Important:
For 1 and more than 6 people contact us directly to calculate actual and best possible price for you. Thank you.