Phone / WhatsApp: +212 661 41 95 16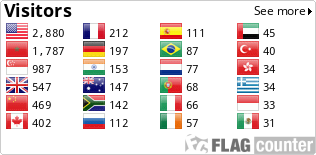 Phone & WhatsApp Morocco: +212 661 41 95 16
Phone & WhatsApp U.K.: +44 785 972 49 20
Email: marrakechandcasablancatours@gmail.com
Program For private 6 days Around Morocco travel:
Discover Morocco on our private tours of Merzouga and Zagora, famous and secret sites with local guides. Multiday Trips from Casablanca ... private 6 days Casablanca tour to Merzouga desert...
DAY 1: Casablanca to Marrakech
Much time is spent along the way while heading from Casablanca to Marrakech.
DAY 2 : Marrakech to Zagora via Ouarzazate
On the second day, departure from Marrakech begins at 7:30 am as everyone heads to Ouarzazate, which is the entrance to the southern area. The journey involves crossing the High Atlas mountains by Tizin-Tichka which measure up to 2260m in height, which provides an interesting landscape to behold. Before launch is served at Ouarzazate, the journey would go along with a visit to the famous Kasbah, which is also a UNESCO world heritage site. After that, the journey continues using the left bank path of Draa. Once at the final destination for the day, dinner is served with night camping at Zagora.
DAY 3 : Zagora via Tazzarine via Ainif to Merzouga
A wonderful day begins with breakfast served and the commencement of the journey towards Zagora. The beautiful villages of jbel backed Tizouguirene is known to be part of the interesting sites that would be seen while going through Tazzarine. Launch is served at Tazzarine while the movement continues after that to Rissani crossing and Merzouga. Once at the final destination for the day, dinner and the night would be observed at a place called Bivouac in Merzouga.
DAY 4 : Merzouga to Tinghir via Erfoud
After breakfast is served on the forth day, the journey to Tinghir begins. A city tour is also provided at Erfoud along the way. Once at Tonight, launch for the day is served with a good time also spent on a visit to the Todra Gorges, the high rocky cliffs in the area and many other interesting sites to visit. Dinner for the day is served with the night spent in a beautiful Riad.
DAY 5 : Tinghir to Ouarzazate
The exploration of the fifth day begins after breakfast is served with the commencement of the journey to Ouarzazate. The road to be used is known among numerous kasbahs near the Dades Valley to have a length of about 150km while travelling between the High Atlas Mountains and the Anti Atlas. The sight of fortified villages that are built with clay is also an interesting aspect to behold alongside the beautiful and famous city of Roses Morocco. Dinner is served at a hotel and the night also spent at the hotel.
DAY 5 : Ouarzazate to Casablanca
The sixth day involves the departure to Marrakech through Tizin-Tichka—which is the highest point in the country and is always covered with snow throughout the year. Arrival at Marrakech is expected to take place in the afternoon.
private 6 days Casablanca tour to Merzouga desert
We offer professional, friendly, knowledgeable tour guides for Morocco travel. We will surprise you with its hidden culture, charm and beauty.

Choose your private tour type from our list and find Casablanca trip and tour packages at a low price.
| | |
| --- | --- |
| Persons | Price per person |
| 2 persons | 990 Euro p.p |
| 3 persons | 890 Euro p.p |
| 4-5 persons | 790 Euro p.p |
| 6 persons | 750 Euro p.p |
Prices for private 6 days Casablanca tour to Merzouga
Reservation
included in Casablanca Private Tour:
Pick up from your hotel in Casablanca.
Private transfer with professional driver.
A night in hotels / riads / camp
Medina and Sahara excursions with local guide
Breakfasts and dinners
Not included:
Entry fees and tips
Lunches and drinks during your tour
Availability:
Available every day
Reservation:
All Casablanca tour reservations by phone or email.
Important:
For 1 and more than 6 people contact us directly to calculate actual and best possible price for you. Thank you.