Phone / WhatsApp: +212 661 41 95 16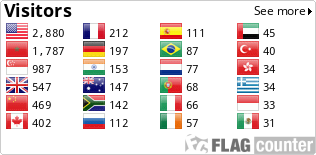 Phone & WhatsApp Morocco: +212 661 41 95 16
Phone & WhatsApp U.K.: +44 785 972 49 20
Email: marrakechandcasablancatours@gmail.com
" It was a very nice experience, my son and i were very delighted to be with you guys, evey things was perfect the service was excelent for sure will try it again in soonest even my son is insesting to fix a date from now to be back Good luck and see you soon"
Taoufik77 / Riyadh, Saudi Arabia / Reviewed at January
Program For Day Trip from Marrakech to Ouzoud waterfalls:
Discover a series of cascading falls in the heart of the Grand Atlas on a full-day trip to Ouzoud Waterfalls from Marrakech. Leave the city behind for a landscape of olive orchards and red cliffs, pause for mint tea at a scenic natural bridge and spot monkeys playing at the edge of the falls.
What you explore :
Enjoy time to hike and have lunch before returning from Ouzoud Waterfalls to Marrakech.
Departing Marrakech at approximately 8am from your accommodation in Marrakech, you will be taken by minibus to the second highest waterfalls in Africa or, the highest waterfalls in North Africa - the majestic Ouzoud Waterfalls. The minibus will drop you at the top of the falls and there are some wonderful walks down the the inviting rock pools below. There are many wonderful vantage points to take photos - rainbows bouncing off the falls. On a hot day, you can swim in the pools, or perhaps take a little flowery boat ride across the pools.
Lunch can be taken in the cafes dotted along the way, but look out for the monkey families who live in the trees that line the falls - they can be extremely cheeky! The minibus will meet you at the top of the falls again for your return journey to Marrakech
Day Trip from Marrakech to Ouzoud waterfalls
We organize for you popular private day trip and excursions from Marrakech including hotel pick up, private transfer and guided tour.
| | |
| --- | --- |
| Persons | Price per person |
| 2 persons | 65 Euro p.p |
| 3 persons | 55 Euro p.p |
| 4-5 persons | 45 Euro p.p |
| 6 persons | 35 Euro p.p |
Prices for Day Trip from Marrakech to Ouzoud waterfalls
INCLUDED IN DAY TRIP:
Pick up from your hotel in Marrakech.
Private transfer with professional driver.
Guided excursion from Marrakech
Drop off at your hotel
NOT INCLUDED:
Entree fees to attractions,tips
Lunch and drinks.
AVAILABILITY:
Available every day
RESERVATION:
All reservations by phone or email.
IMPORTANT:
For 1 and more than 6 people contact us directly to calculate actual and best possible price for you. Thank you.
Reservation