Phone & WhatsApp Morocco: +212 661 41 95 16
Phone & WhatsApp U.K.: +44 785 972 49 20
Email: marrakechandcasablancatours@gmail.com
" It was a very nice experience, my son and i were very delighted to be with you guys, evey things was perfect the service was excelent for sure will try it again in soonest even my son is insesting to fix a date from now to be back Good luck and see you soon"
Taoufik77 / Riyadh, Scotland / Reviewed at January


Program For Marrakech walking day trip:
Begin with 9 a.m. pickup at your hotel in Marrakech, then start the day like a local with a Moroccan-style breakfast. Your first sightseeing destination is the Koutoubia Mosque, the largest mosque in Marrakech, whose distinctive square tower dominates a sprawling plaza in the heart of the old city.
Continue on foot through winding alleyways to a series of traditional bakeries, old lodging houses, and wooden fountains, then visit the Ben Youssef Madrasa, one of the largest theological colleges in North Africa, filled with exquisite Moorish architecture and artwork. Go deeper into the medina with your guide to see a neighborhood filled with craftsmen and workshops, from leather to tin, copper, and handicrafts.
Take a tour of the opulent Bahia Palace, whose gardens and rich rooms recall Morocco's golden age, then make a final stop at Jemaa el-Fnaa, a vibrant market and gathering place.
You'll see storytellers, musicians, snake charmers, and dancing monkeys, and learn a bit about local life and culture in the Imperial City. This 7-hour tour concludes with drop-off at your hotel.
PRIVATE EXCURSION IN MEDINA OF MARRAKECH
We organize for you popular private day trip and excursions from Marrakech including hotel pick up, Private Transfers and guided tour.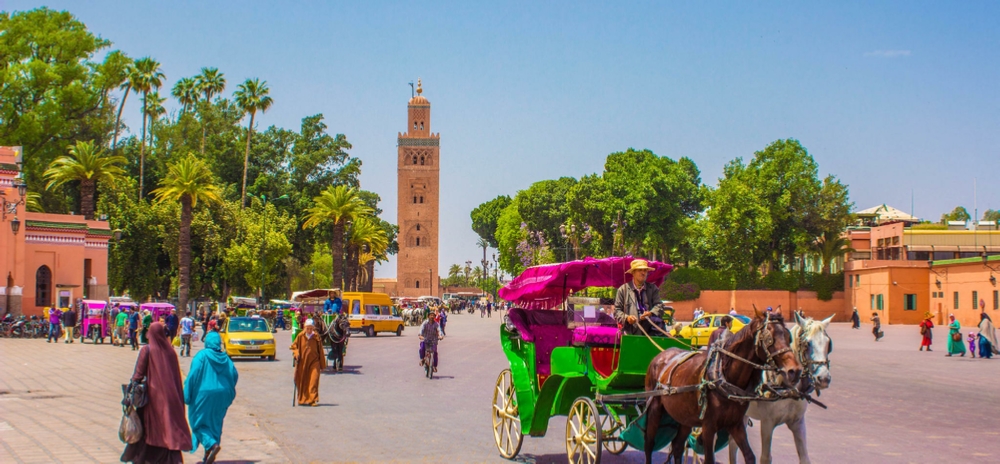 Photography Marrakech walking day trip

INCLUDED IN DAY TRIP:
All Hotel Transfers.
Private Travel with local driver.
Guided excursion from Marrakech
Drop off at your hotel
NOT INCLUDED:
Entree fees to attractions,tips
Lunch and drinks.
AVAILABILITY:
Tours & Trips are available every day.
RESERVATION:
Online, by Email or Phone.
IMPORTANT:
For 1 and more than 6 people contact us directly to calculate actual and best possible price for you. Thank you.