Phone & WhatsApp Morocco: +212 661 41 95 16
Phone & WhatsApp U.K.: +44 785 972 49 20
Email: marrakechandcasablancatours@gmail.com
" It was a very nice experience, my son and i were very delighted to be with you guys, evey things was perfect the service was excelent for sure will try it again in soonest even my son is insesting to fix a date from now to be back Good luck and see you soon"
Taoufik77 / Riyadh, Scotland / Reviewed at January


Guided Casablanca half day tour:
Our private driver meet you at your hotel, then we explore best sites in the economic capital of Morocco. We enjoy a guided tour of Hassan II Mosque, which is the third largest mosque in the world. Its minaret has a height of 210 meters making it the tallest religious structure in the world.
After that we explore city centre at Boulevard Zerktouni and United Nations Square. We will stop at the Palais de Justice , then we continue to the Cathedrale Notre Dame de Casabalanca and the Royal Palace.
We will visit also the Habous quarter, famous for its moorish style architecture , then we discover the Casablanca port. And our Casablanca shore excursion will end after we explore all main sites.
Then we drop you off at your hotel in Casablanca.
PRIVATE WALKING DAY TRIP IN CASABLANCA CITY
We organize for you popular private day trip and excursions from Casablanca in Morocco including hotel pick up, Private Transfers and guided tour.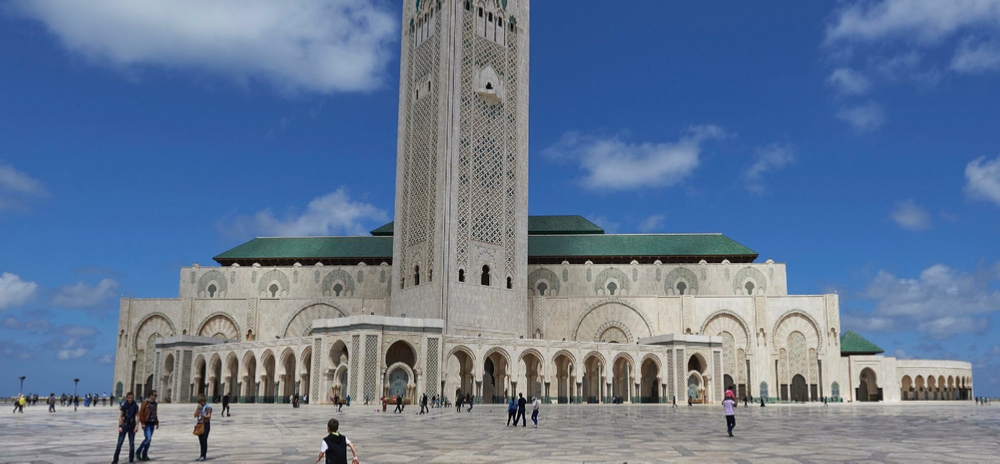 Photography Walking day trip in Casablanca city

INCLUDED IN DAY TRIP:
All Hotel Transfers.
Private Travel with local driver.
Guided excursion
Drop off at your hotel
NOT INCLUDED:
Entree fees to attractions,tips
Lunch and drinks.
AVAILABILITY:
Tours & Trips are available every day.
RESERVATION:
Online, by Email or Phone.
IMPORTANT:
For 1 and more than 6 people contact us directly to calculate actual and best possible price for you. Thank you.